Not just your agency, we are your strategic partners.
At iEfficient we approach clients differently. We partner with you to fully understand your business and take you through a journey to reach your goals, from start to finish. We are experts at digital planning, micro data analysis and digital optimisation with the goal to plan the most efficient digital strategy for your brand.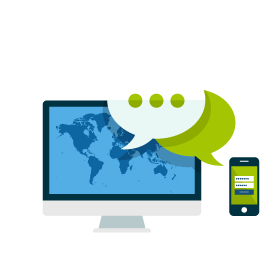 The internet is over loaded with media companies shouting about their work, innovation and technologies. We work a little differently; we let our results do the talking. We bring your account efficiencies improving your return on investment, rather than getting you to spend more money like most. Boasting a vibrant collection of clients we consult and work with, we have experience across a broad range of B2B, B2C and eCommerce across all digital platforms.
Our team of efficient digital marketing specialists consistently delivers outstanding results combining creative ideas with our vast experience. We engage and fully integrate with clients to build sustainable, meaningful relationships with their brand. We have a passion for every clients business we partner with, our ambition is truly understanding your business – to never come across a sector where we never knew how to execute solid improvements to your business. We go out of our way to discover what it needs, and what it takes for you to succeed.
Our core values
Efficient – Achieving maximum ROI with minimum wasted budget.
Methodical – Utilising a systematic and established procedure.
Logical – Smart buying choices applying years of expert industry knowledge.
Our Efficient Vision
A bespoke PPC agency which focuses on efficacy and efficiency through reporting integrity and software development.